Meet The Off Leash K9 Team
Dylan Beck - Head Trainer and Location Manager
Dylan has over 10 years of experience with some of the toughest dogs in the Columbus and Toledo areas. Dylan's knowledge from all aspects of dog training makes him a crucial asset as he is the leader of our team as well as surrounding locations.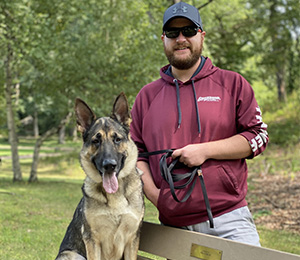 Michelle Beck - Head Trainer
Off Leash K9 Training, Toledo began 2015 with one trainer, Michelle Beck. Michelle focuses on everything from precision obedience to behavior modification. From puppies with basic issues to adult dogs on their last option, Michelle has the tools to help dogs live their best lives!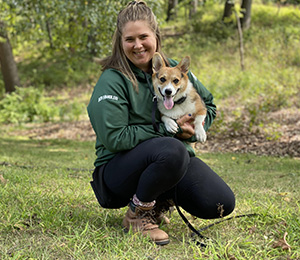 Dan comes from a long line of dog lovers and since he was young, he always has had a dog at his side. Constant companionship sparked a passion for dog psychology and training techniques. Dan has shown consistent success with helping families and their dog's as one of our senior trainers.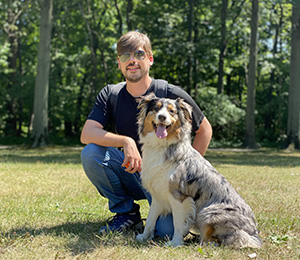 Rebecca Boring-Pifer- Trainer
Rebecca is born and raised in Ohio and has been around dogs her whole life. Growing up with a Standard Poodle to now rehabbing a neglected Boxer mix, Rebecca has the goals to help families with all types of breeds and issues. Rebecca's favorite part of dog training is teaching the owner's how to carry on without her.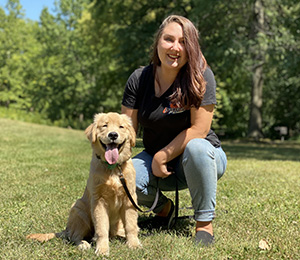 Zeke's dog training interest sparked up when his personal Doberman Pincher went through our Two Week Board and Train program years ago. Since then Zeke has worked towards becoming more experienced and knowledgeable with training techniques. He is passionate about creating a better relationship between his clients and their dogs.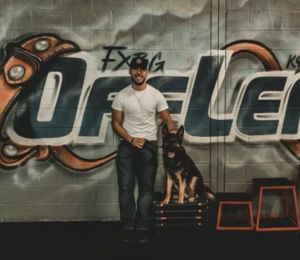 Kasey has always been passionate about K9 behavior and training which led her to achieve her degree in Animal Science. She's traveled the country and along the way worked with shelter dogs in Florida and was a dog hiker in California. Kasey is also a paramedic and has been in EMS for the last 6 years. Her two favorite things are to see her clients confidence grow and to teach their humans how to better understand K9 behavior.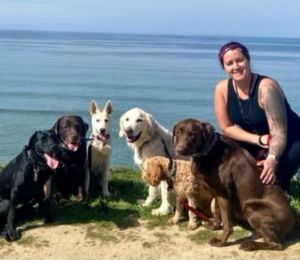 do you have questions for us?
Or Call us for a free consultation today!
About Off Leash K9 Training
Dog Trainers Who Are Recognized Around The World!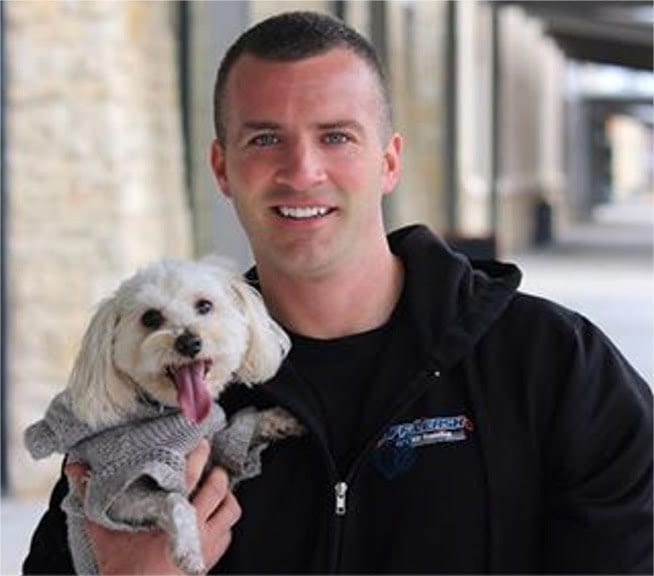 Nick White is the Owner and Founder of Off Leash K9 Training.  Nick is a former US Marine and former US Secret Service. He currently has over 130+ dog training locations throughout the United States. 
Nick is globally recognized as being one of the top dog trainers in the world.  He has 2 official world records in off leash obedience, named on Wikipedia as one of the top 20 dog trainers in the world, recently named top 10 trainer in the world by bestdogtrainers.org, has been featured in many magazines and shows, and he is regularly requested by the top celebrities and athletes! He has been called upon by people such as actor Ryan Reynolds, WWE's John Cena, MLB All Star Max Scherzer, UFC World Champion Jon "Bones" Jones, and many more!
You can visit our YouTube Channel and watch over 1500+ before/after videos of Nick and his team's work!  Off Leash K9 Training has more documented videos than any dog training business in the entire world!