Off Leash K9 Training
Toledo, OH Dog Trainers
We Serve
Toledo
Oregon
Maumeee
Monclova
Ottawa Hills
Lambertville
Shoreland
Harbor View
Northwood
Walbridge
Moline
Holland
Silica
Sylvania
Willowbend
Expert Dog Training Tailored for Your Dog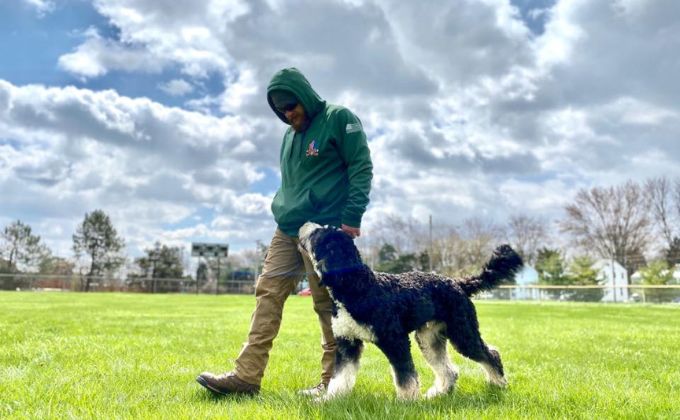 The OLK9 Training Toledo team are guaranteed experts. They have received comprehensive training on how to adeptly handle a variety of dog breeds, each with distinct temperaments and behaviors. With a wealth of experience and expertise, these trainers are ready to start on a dog training journey with even the most challenging dogs. We guarantee to transform and guide every dog client that seeks our help. 
We care about your dog's journey to obedience and self-reliance. Our team commits to enjoyable and transformative learning with your dog. But that's not all! Our team of expert trainers will empower you too, equipping you with the tools and knowledge to reinforce the training at home. This ensures harmonious growth together.
Lifetime Transformation Guaranteed!
Off Leash K9 Training Toledo offers a variety of dog training programs and lessons, utilizing our time-tested methods and years of expertise. Our ultimate aim is to cultivate not just obedience but also a happy and self-reliant pet, making your future outings together worry-free!
From puppy training consultations to mastering basic and advanced obedience lessons and tackling behavioral challenges, we have every stage of your furry companion's journey covered. OLK9 Toledo ensures unwavering commitment to your dog's personality development!
We assure you that your cherished pet is well cared for under our supervision. Our thriving pack of satisfied dog clients is a testament that the OLK9 Training Toledo team has unwavering dedication in nurturing the best in your dog. Beyond the fundamentals of dog obedience, we're confident that our positive reinforcement training will forge a deeper bond between you and your dog.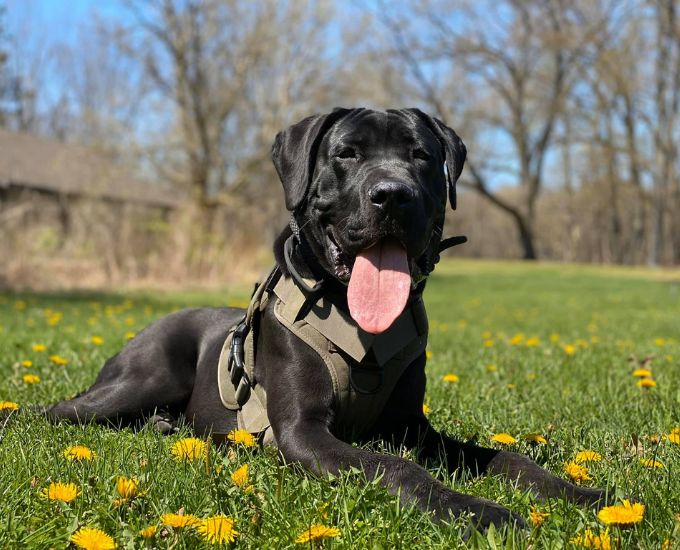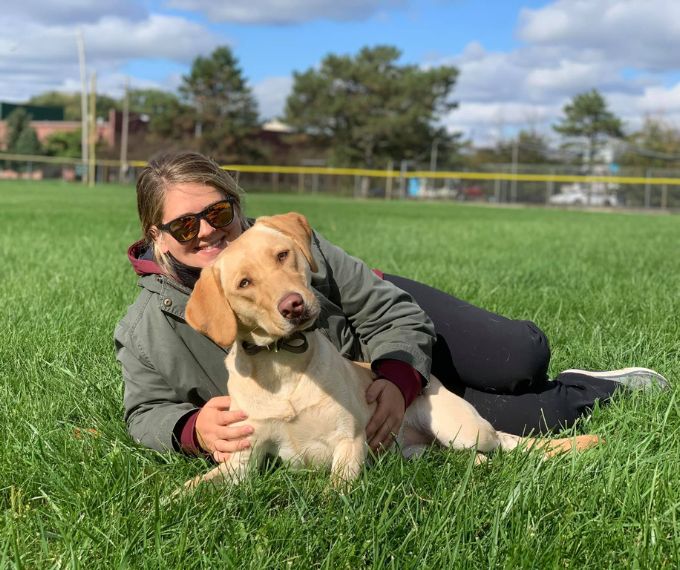 Like humans, each dog is unique that is why OLK9 Training Toledo stands ready with a diverse set of dog training programs. All are personalized to tailor to your dog's temperament and behavioral quirks. Whether it is our dog obedience training or the more intricate aggressive behavior program, we are ready to make each program fit your dog's needs. We recognize the individuality of every canine companion, so we make sure to tweak our lessons and training to unleash his full potential.  
Do not hesitate to reach out so we can schedule a complimentary consultation. Let us join forces with our skilled trainer to create the ideal program tailored to your dog's needs. Whether it's fine-tuning their manners or conquering their behavioral hurdles, we have the perfect program for them.
Our Off Leash K9 Training seasoned trainers will offer valuable insights on how you can support your dog's progress right from the start. When it comes to successful dog training, it takes a devoted dog owner and a dedicated trainer working together to create a collaborative approach.
Off Leash K9 Training Toledo, OH
Top Notch Dog Training for a Pawsome Dog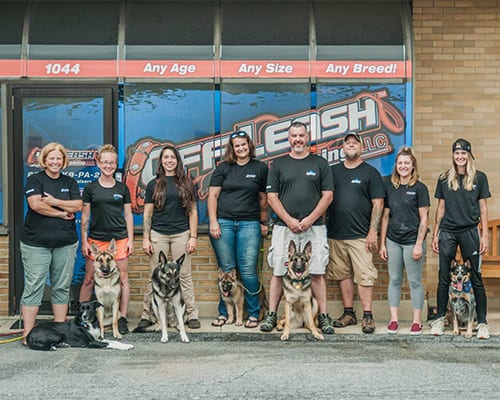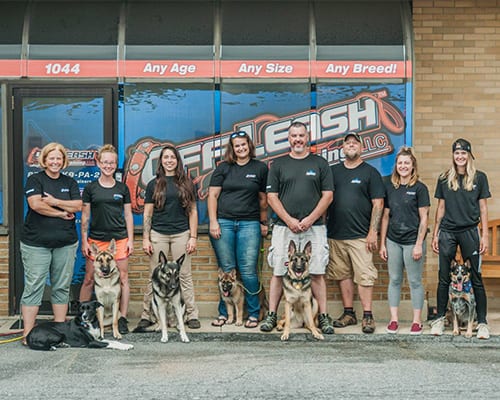 Your canine companion is an important part of your family. From the moment you welcome him into your home, you are committed to giving him the best possible life like any family member. 
Proper dog training begins at home. Let Off Leash K9 Training Toledo help your dog master the art of transforming into a joyful and self-reliant off-leash superstar!
In this journey towards your dog's transformation, our dedication matches yours, hand in paw. Our achievements go beyond mere experience and expertise. We proudly stand behind our work with lifetime guarantees, proving that our commitment is as steadfast as our word!
Off Leash K9 Training Toledo provides exclusive one-on-one dog lessons and training that are developed to fit your dog's breed, temperament, and behavioral intricacies. Aside from the basic and advanced obedience lessons, engaging homework will be assigned as a daily ritual between you and your furry companion. OLK9's intensive board and train program delves deeper into obedience, manners, and immersive multiple distraction scenarios with the supervision of our skilled trainer where he'll be boarding with. 
Here, we give a little extra TLC for your canine companions. Specialized programs that address behavioral challenges and puppy consultations are also available. Embrace this life-changing journey with us at OLK9, where your dog's transformation is done with utmost care and expertise!   
With proven effectiveness and vetted results, the Off Leash K9 Training system bears the mark of rigorous testing and refinement by our founder, Nick White. Our effective methodology uses an advanced e-collar system with a gentle stimulation mechanism — like a playful tickle — to capture your dog's attention and foster enhanced focus during training. The e-collar is used solely as a training device. For more insights into this e-collar system, delve into our FAQs section.
When it comes to dog training, a one-size-fits-all approach does not work. Drawing from OLK9 Training Toledo's extensive history and experience, we have mastered the art of flexibly adapting to diverse dog situations. We are big on uncovering the stimuli and motivational factors that bring out the best response from your dog.
Throughout your dog's journey, we maintain open communication as a principle. Our trainers will diligently keep in touch with you, giving constant updates, check-ins, and glimpses through photos and videos. We provide you with snippets of your dog's steady progress while in our care. We know your pup's well-being is a top priority, and we'll include you every step of the way!
We guarantee a 100% obedient, 100% off-leash, and 100% distraction-proof pup at the end of our program! Your dog will be trained to have the same level of obedience as most police/military working dogs.
Understanding the Advantages of Dog Training
Dog obedience training is not just merely for obedience purposes, it has multifaceted benefits that will eventually lead to a happier and confident dog:
Talk with Our Dog Trainers!
Tails of Success from our Growing Off Leash K9 Training Toledo Pack
"The investment we made was worth every penny! Our 6 month old puppy went to the 2 week board and train with Lexi and is a different dog. She is now 10 months old and still consistent even in a distracted environment. We are so happy with her progress! We were also able to do basic obedience classes with our 5 year old lab who is very nervous and by the end Rebecca had her confident and more sociable than we have ever seen her."
"Our 1 year old Maltipoo, Daisy, learned so much during her one week board and train program with Lexi. She went from pulling on the leash, jumping and being crazy, to being able to walk off leash and obey her commands. We have already gotten multiple compliments on how well behaved she is and she's only been home for 3 days. Although we missed Daisy so much while she was away, Lexi sent daily updates and videos. It was clear she was learning quick and in great hands. I would absolutely recommend Off Leash K9 training to anyone looking to help with their training needs. We will be forever grateful for the training Daisy received and we're excited to continue working with Daisy at home to help build her skills and confidence. "
"I absolutely am amazed at what they taught my two standard poodles Cleo and Morty. They both attended the two week room and board with Michelle and her Husband. It was fun seeing the updates and watching both dogs transform into more obedient pups. My husband and I can finally include our dogs in a lot of activities outside. This was definitely was worth the price! Thank you so much! Definitely recommend these trainers!"
Lessons and Trainings for Your Dog
Obedience teaches your dog to become self-reliant and confident. At Off Leash K9 Training Toledo, we have created tailored lessons and training programs to tackle different canine challenges and behavioral issues.
While you can choose your preferred program for your pet's enrollment at OLK9, our expert trainers will offer guidance on the most suitable program based on your dog's situation. They will also lead in personalizing dog lessons that perfectly align with your dog's unique needs.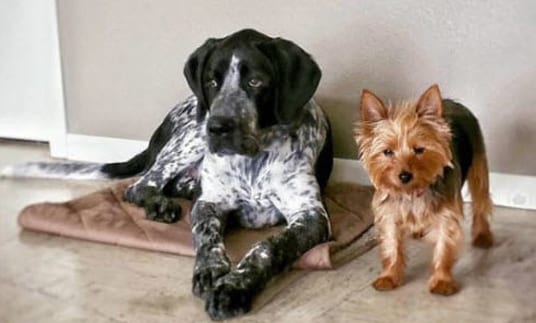 Are you welcoming a new puppy into the family?
Are you seeking to improve your canine companion's manners?
Our comprehensive Dog Obedience Lessons will unlock your dog's potential to become well-mannered and confident. Our professional training, spearheaded by expert trainers, helps dogs of all breeds, ages, and temperament.  
Tailored to your dog's unique situation, we specialize in two obedience lessons: the Basic Obedience and the Basic and Advanced Obedience. The Basic Obedience lesson covers the essential commands and behavior fundamentals your dog must learn. The Basic and Advanced Obedience lesson elevates your dog's obedience with extended commands and advanced manners. Homework is an essential part of these dog obedience lessons to reinforce what has been taught by the trainer.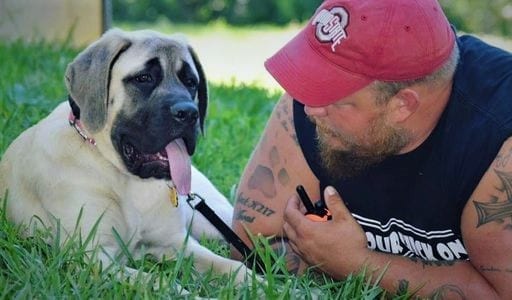 Give your dog a chance at a better life with Off leash K9 Training's transformational Board and Train program. The 1 Week Freedom Board and Train and the 2 Week Board and Train are immersive programs with intensive and customized curriculum spearheaded by our professional trainers. 
These sessions will be tailored based on the trainer's initial assessment of your dog's needs. Your canine companion will stay with the trainer during the program and engage in daily sessions learning essential commands and manners. Our OLK9 trainer will also focus on behavior adjustments and address specific issues you have with your dog. Off Leash K9 Training combines expert guidance and a controlled setting to maximize your dog's progress. 
After the program is complete, you, the dog owner, will undergo thorough one-on-one guidance on how to properly incorporate your dog's new skills into your daily living at home.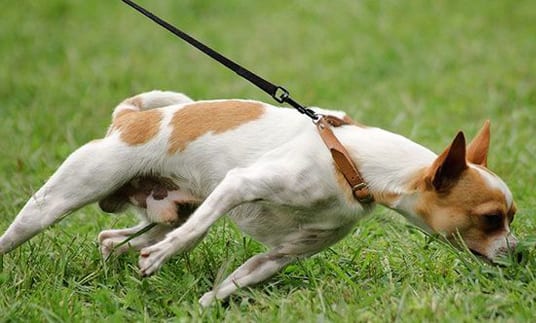 OLK9's specialized Aggressive Dog Training program helps manage your dog's aggressive tendencies through the guidance of experienced trainers in a safe environment. It is meticulously designed through comprehensive assessment and structured training plan to tailor to your dog's situation.
The program's first 4 lessons are spent teaching basic obedience to your dog. This is done by our skilled trainers to establish solid communication. They use positive reinforcement to replace aggressive behavior with obedience and confidence. Using controlled exposure and training sessions, our OLK9 trainers aim to foster positive transformation.
At OLK9 Training Toledo, our goal is not just to help address aggressive behavior and minimize reactivity, but to pave the way for a well-adjusted canine companion.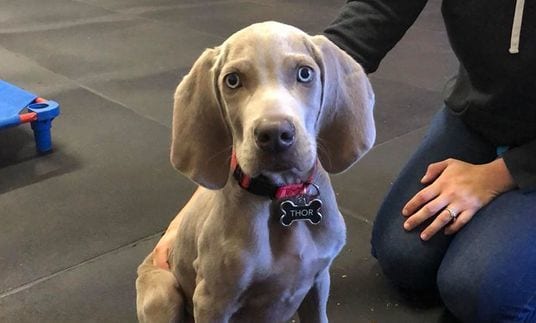 Set the foundation for an obedient and self-reliant canine companion for a lifetime with OLK9's Puppy Training program. This one-on-one consultation will help every dog owner to better understand their puppy's unique temperament.

At this early stage of your puppy's life, our expert trainer will help you manage common challenges and improve social skills and positive behavior. This personalized one-on-one session with our skilled trainer prepares your puppy for a well-behaved and happy lifetime.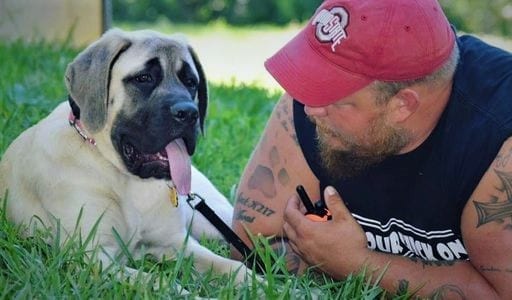 Whether you're starting from scratch or looking to enhance your dog's skills, OLK9 Training's Private Lessons are a good choice. These one-on-one sessions allow for personalized attention and expert guidance from our skilled trainers. They will work closely with you and your dog to master commands, improve manners, or address behavioral challenges. These Private Lessons ensure a focused and positive learning environment for effective transformation.
An e-collar is equipped with a stimulation mechanism. The device uses a remote controller to produce a subtle, tickle-like electrical pulse to capture your dog's attention and keep his focus on the handler. As a training device, the e-collar is never designed and meant to shock or abuse your pet into submission.
Instead of setting up specific hours per day to train your dog at home, our trainers will teach you on how to integrate your dog's training in your daily routine.
Our e-collar training for dogs starts at 6 months of age. If he is not yet at this age, we highly recommend training him using our clicker/treat method. This method is a solid headstart to basic obedience. In addition, we have a basic Puppy Training (please link to puppy training) program to help you house train your furry pet early on.
Thousands of before & after videos
The Most Dog Training Videos On YouTube!
Nick White, The Man Behind Off Leash K9 Training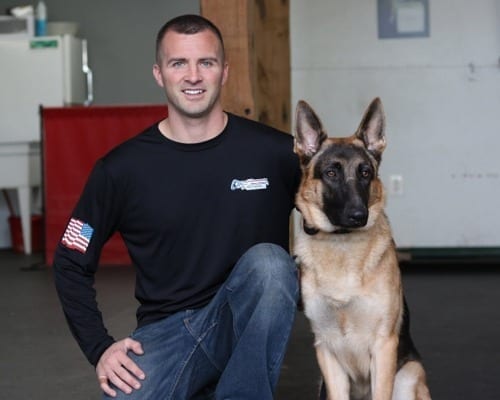 Nick White is the man behind the massive success of Off Leash K9 Training. With a prestigious background as an agent for the US Secret Service and the US Marine, Nick has worked under world-renowned dog trainers. Under the guidance of Andrew Ramsey, a popular trainer for the Lead Drug/Bomb Detection Unit in Lackland Air Force Base, he has developed excellent dog training skills and acquired invaluable insights.
Currently, Nick White is the world record holder for the longest "down from a distance" with a distance of 350 yards. He has achieved this through his resolute commitment, discipline, and precision. And the very same principles that established Off Leash K9 Training at the forefront of canine transformation across the country and the world.
Nick White ensures that your dog will attain an exceptional level of obedience, reaching the standard synonymous with that of police and military working dogs. 100% Obedience, 100% off-leash guaranteed!
ready to Contact a certified Off-leash trainer?
Meet the Paw-some Team of Off Leash K9 Training Toledo
Our dog training team is composed of professionals who are knowledgeable in all aspects of dog training. They have handled a wide variety of dog clients, from basic puppy training to some of the toughest behavior issues in dogs. And most importantly, all of our trainers are dog lovers. Their passion and commitment to what they do have shown consistent success and appreciation from our dog clients. Meet the paw-some team behind OLK9 Toledo's long history of successful dog obedience training.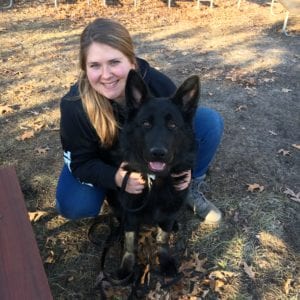 Off Leash K9 Training is Respected Worldwide!
Dog obedience training is the backbone to a joyful companionship between you and your furry companion. Beyond the surface benefit of obedience training in your dog's daily routine, its significance extends deep into the life of your dog and you as the owner.
Obedience training translates to improved behavior, making your dog a well-mannered family member that is better equipped in going through his daily routine. Equally vital is its impact to you as the dog owner. You can communicate easier with your dog and establish a deeper understanding. This fosters a stress-free environment, knowing that you can control your dog in any situation.
Partner with Off Leash K9 Training Toledo for your dog's journey to obedience. Your canine companion's transformation is our priority! With personalized programs, a world of expertise, and proven success record, we will address your dog's unique challenges the best way we know how.
And yet, we're not just about your dog. Our expertise is in fostering a strong bond between you and your pet, to enjoy a happier life together! When you choose Off Leash K9 Toledo, you're choosing the best path to a well-mannered, self-reliant, and joy-filled bond with your furry companion!